2023 | An Entertainment/Eine Unterhaltung
14 tracks in words and music by Amelia Barratt and Christian Flamm, in English and German. Out now on cassette (Studio Scilla 2023).
2023 | A Piece of Glass, 60 Conduit Street, London

A performance commissioned by curator Sasha Galitzine for the exhibition Behold: A Show About Touch (22 Feb–16 March 2023).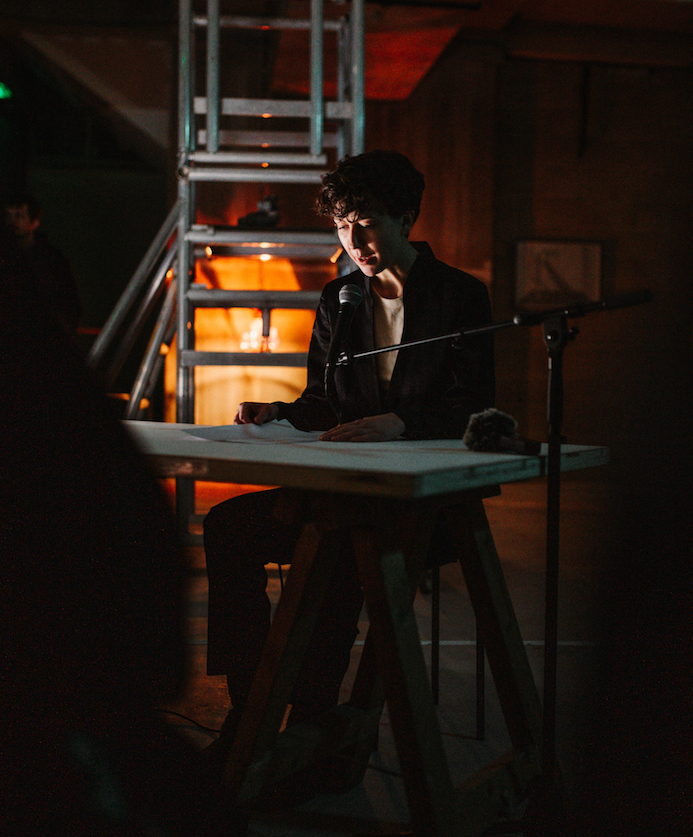 photo: Nic Roques
___
2022 | AB: Real Life
Real Life, a collection of ten spoken performance works, was published by Charles Asprey in 2022 and is available to buy here, and at all good art bookshops.
Designed by Studio ARD, the book includes essays by Isobel Harbison and Holly Pester, with a foreword by Alvaro Barrington.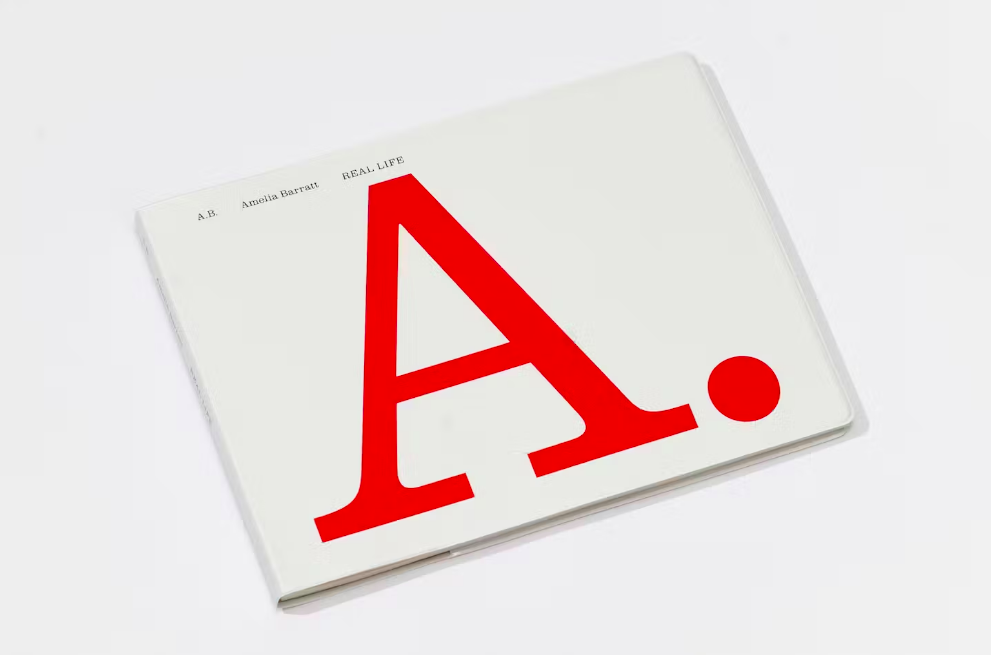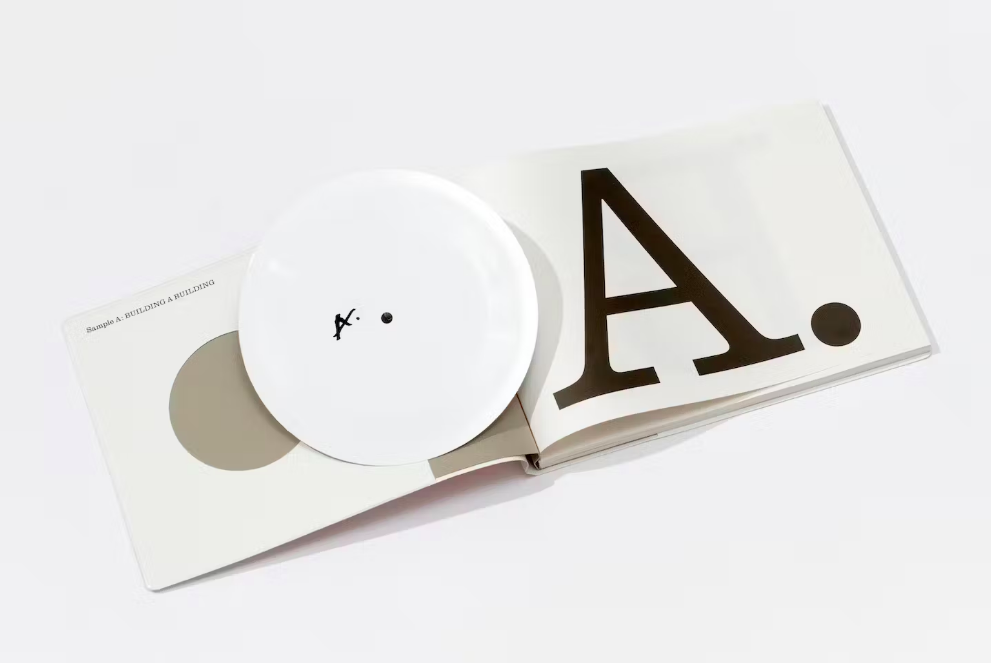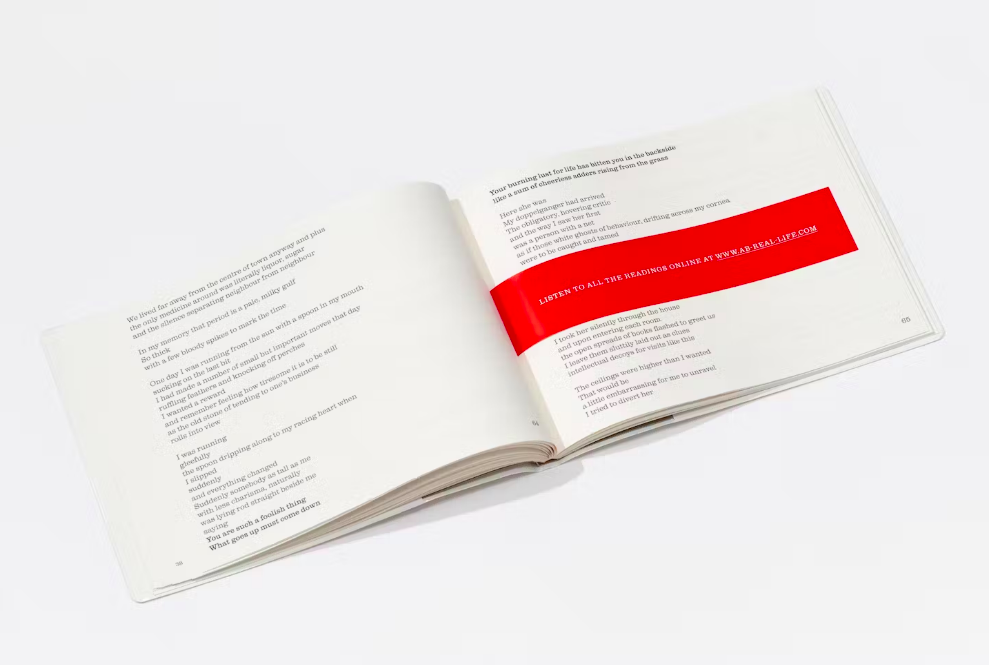 ___
2022 | Conviviality, MAP Magazine

An audiotext written in response to Eduoard Manet's The Ham. Commissioned by Sara O'Brien as part of her editorial series Tender A Response. Listen here.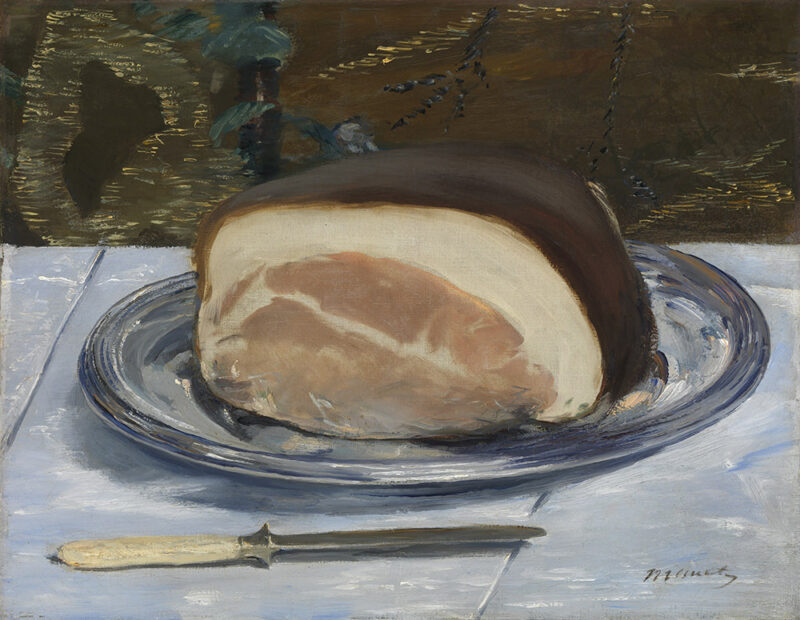 ___
2021 | Librarian, Drawing Room, London

A solo presentation at Outset Study Library, following the Annotations II Residency Award.
Librarian is an immersive sound installation, which situates the visitor in the librarian's place of work. It revolves around an elusive librarian, a rendition of a character frequently used in Barratt's written work. Each visitor is invited to view the installation alone. In the darkened library, with a single reading lamp to see by, a monologue fills the room with a spoken autofiction. A new body of works on paper was made during the residency, a selection of which accompany the installation.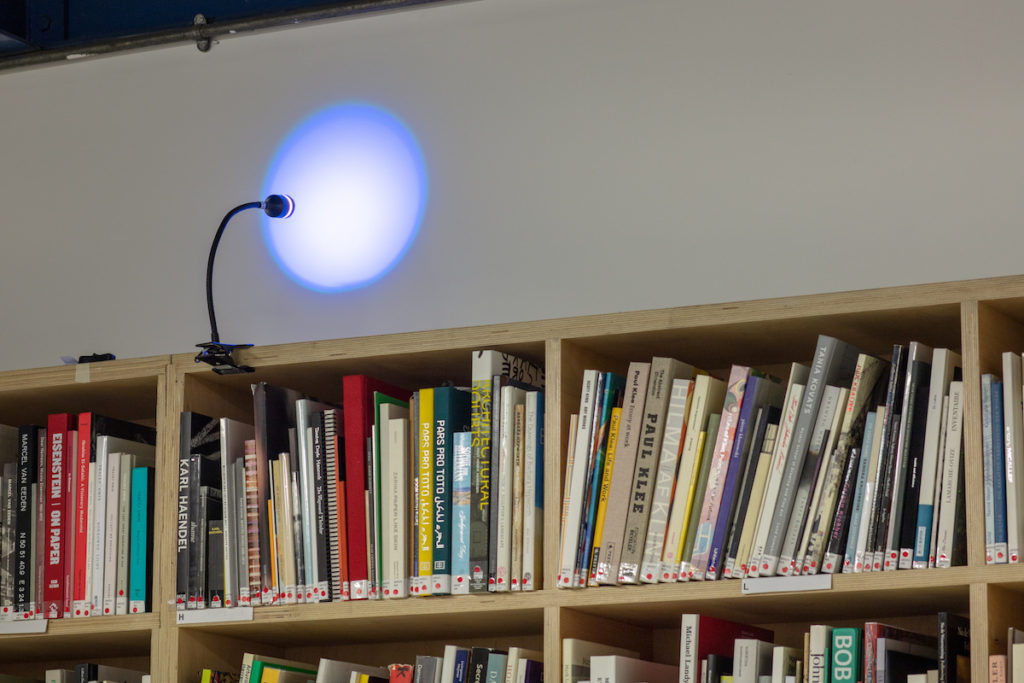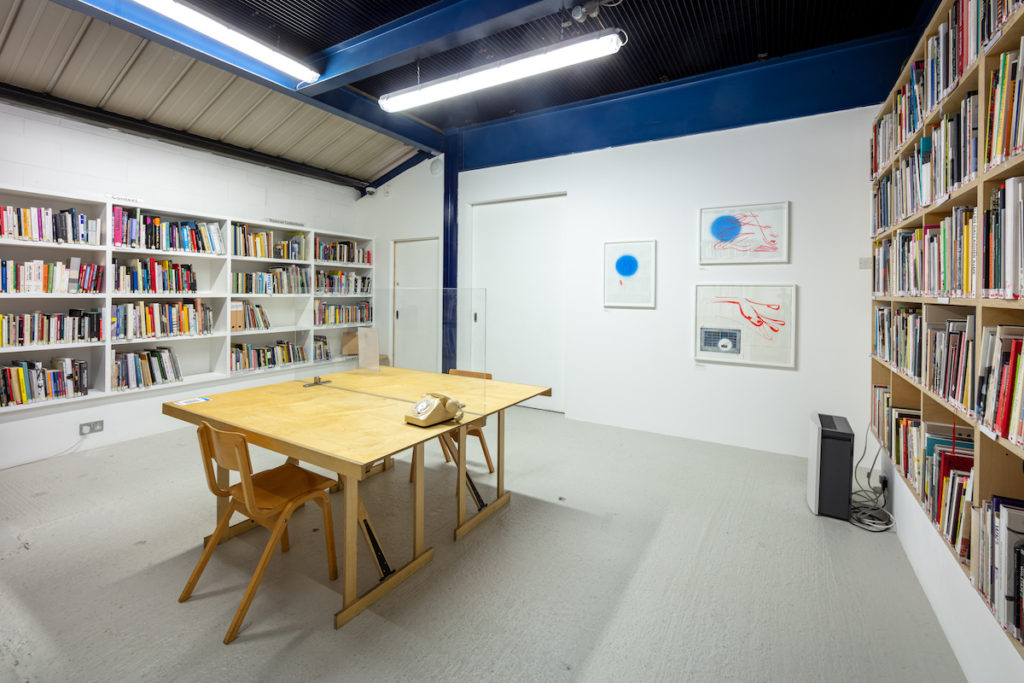 photos: Dan Weil
___
2021 | The Lobby, Uferhallen, Berlin

An audio commission for the exhibition OUT NOW curated by Isabel Parkes.

Exhibiting artists: Yalda Afsah, AUCO, Amelia Barratt, Douglas Boatwright, Ilaria Biotti, Sandra E. Blatterer, Peter Böhnisch, John Bock, Marcel Broodthaers, Patty Chang, Nina Emge, Olamiju Fajemisin, Heiner Franzen, Asta Gröting, Harriet Groß, Katharina Grosse, Yael Graetz, Alice Z Jones, Fubbi Karlsson (House of North), Justin Kennedy + Marcel Darienzo + Emma Waltraud Howes + Dylan Spencer-Davidson, Jacob Peter Kovner, Ricard Larsson, Rainer Neumeier, Lukas Panek, PlusX, Denzel Russell, Hansjörg Schneider, Shade Theret, Tyra Tingleff, Vincent Vidal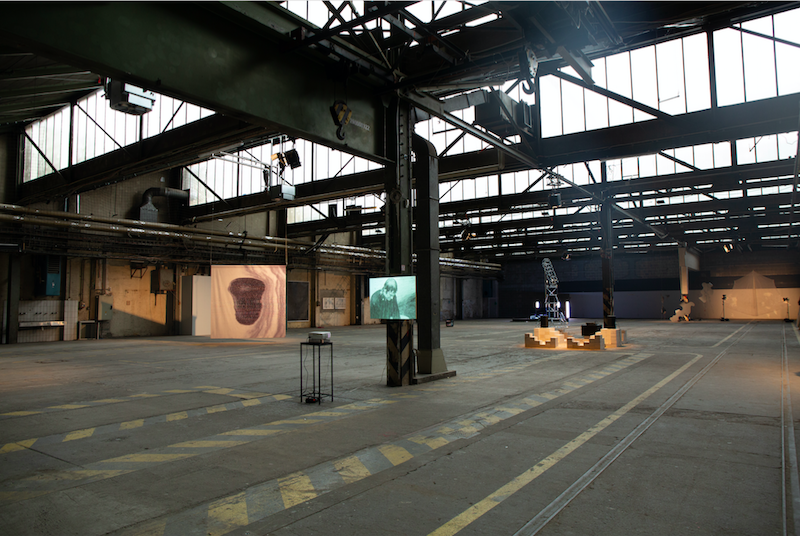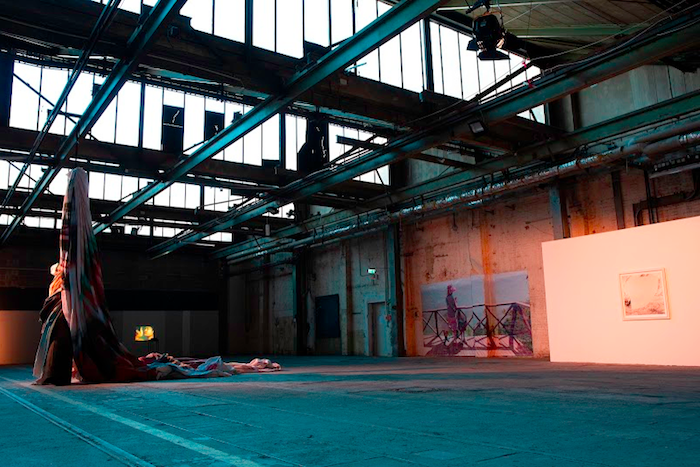 photos: Sina Lesnik
___

2021 | Building a Building for Dickon Drury, Kendall Koppe, Glasgow
An audio work written and recorded for the occasion of Dickon Drury's exhibition of paintings: Time Flies Like an Arrow, Fruit Flies Like a Banana. Visitors were invited to listen on wireless headphones while moving through the gallery space.
Listen along with a walk-through of the show here
___
2020 | For Days for Gabriella Boyd, Seventeen, London
A performance written in response to and staged within Gabriella Boyd's solo exhibition of paintings For Days. Performed on 7 & 8 August 2020. Read Alice Gale-Feeny for This is Tomorrow here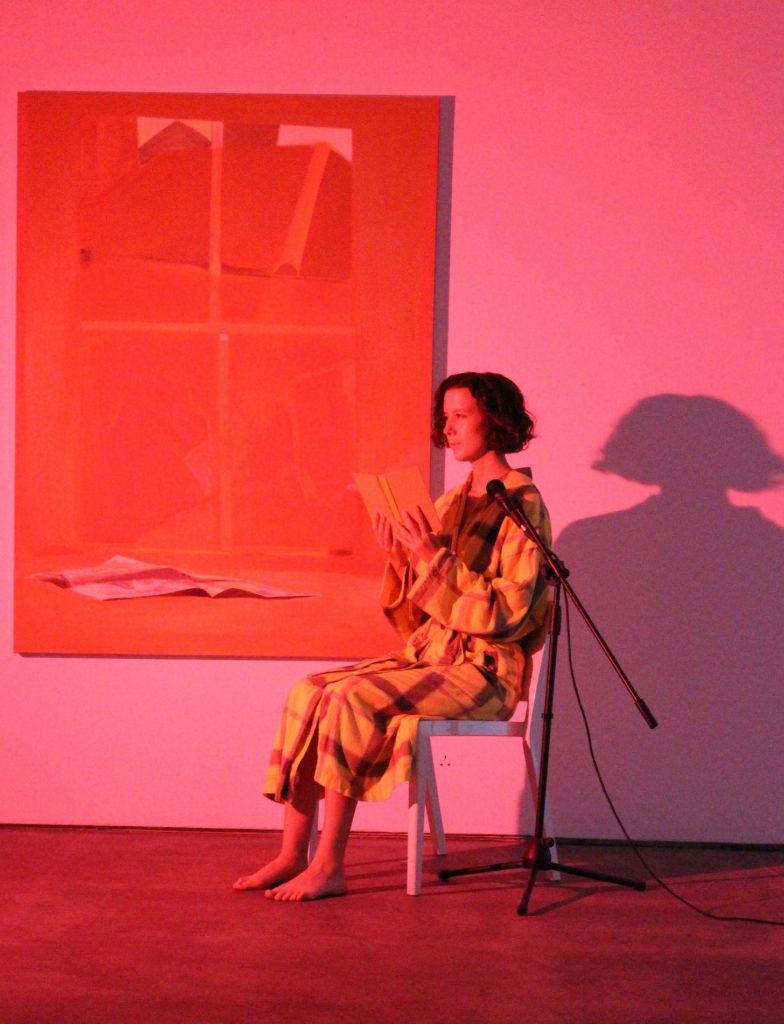 photo: Gabriella Boyd
___
2016-19 | Oral Rinse
Organised by Amelia and Martha Barratt, Oral Rinse was a series of free, live performance evenings showcasing experimental, vocal work from artists, writers and musicians. Five events were held between 2016 and 2019 at four different venues across London.
With performance photography by Natalia Janula, Georgia Lucas-Going, Eom Jeongwon and Lisa Stein.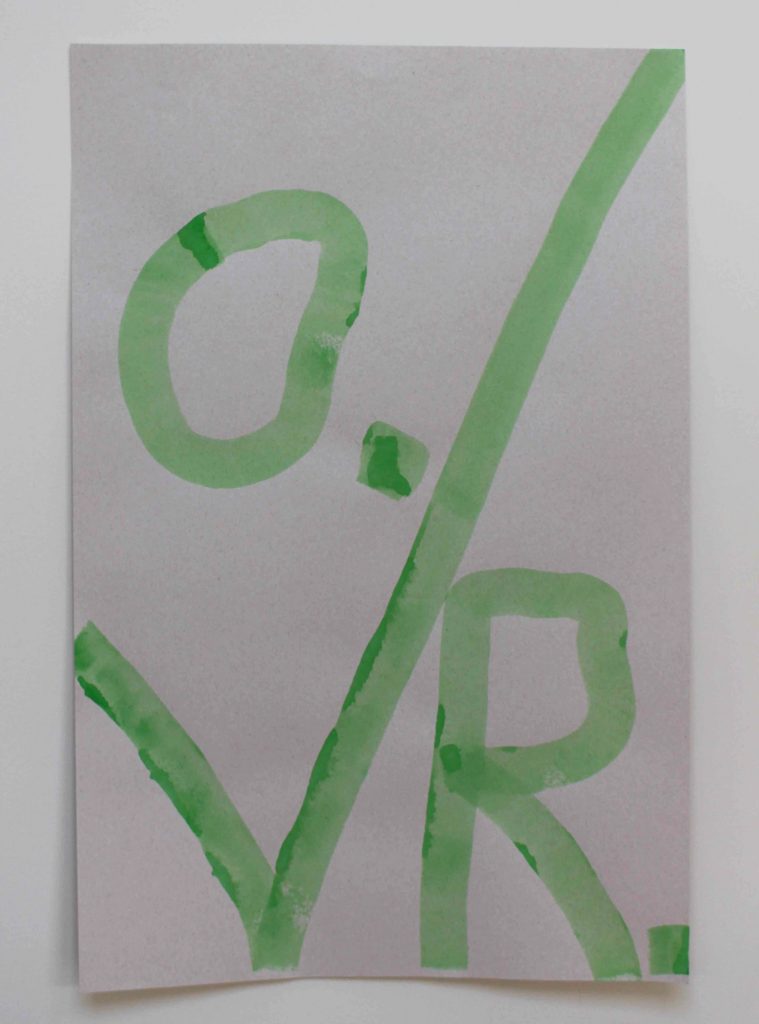 ___
2018 | Cubitt: The First File, Cubitt Gallery, London
A 15-minute spoken, speculative fiction commissioned by Will Clarke, 2018/9 Archive Research Fellow at Cubitt, London, written in response to time spent researching the earliest part of Cubitt's archive at 8 Angel Mews, London. The text is included in the publication Tall Tales From an Artist Led Space along with works by Natasha Cox and Keira Greene. Performed by Amelia Barratt and Rosie Prata at the publication launch on 29 September 2018.
___
2018 | Pipe & Sons for Milly Peck, Assembly Point, London

Pipe & Sons is a 30-minute play written in response to and staged within Milly Peck's solo exhibition Pressure Head. It was performed on 23 February 2018 by Amelia Barratt, Mark Barratt and Rachael Boyd.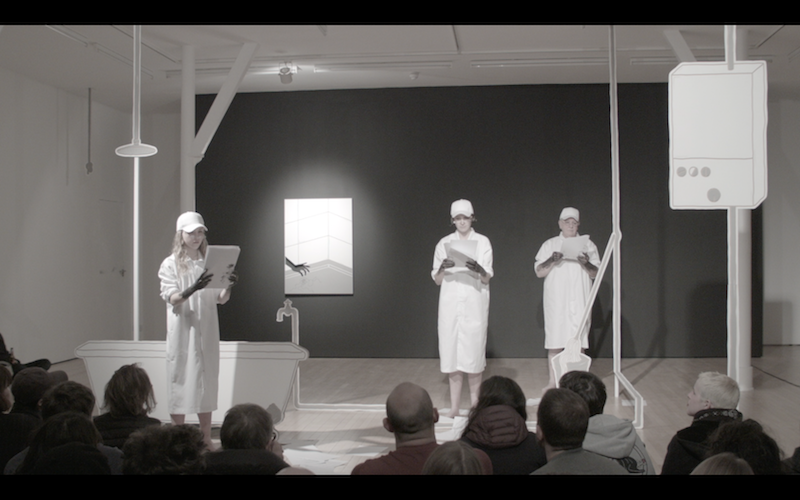 photo: Nan Moore
___
2018 | Getting Closer for Devlin Shea, Drawing Room, London
A performance written in response to and staged alongside Devlin Shea's drawings. Performed at the publication launch of Shea's Getting Closer at Outset Study on 29 November 2018.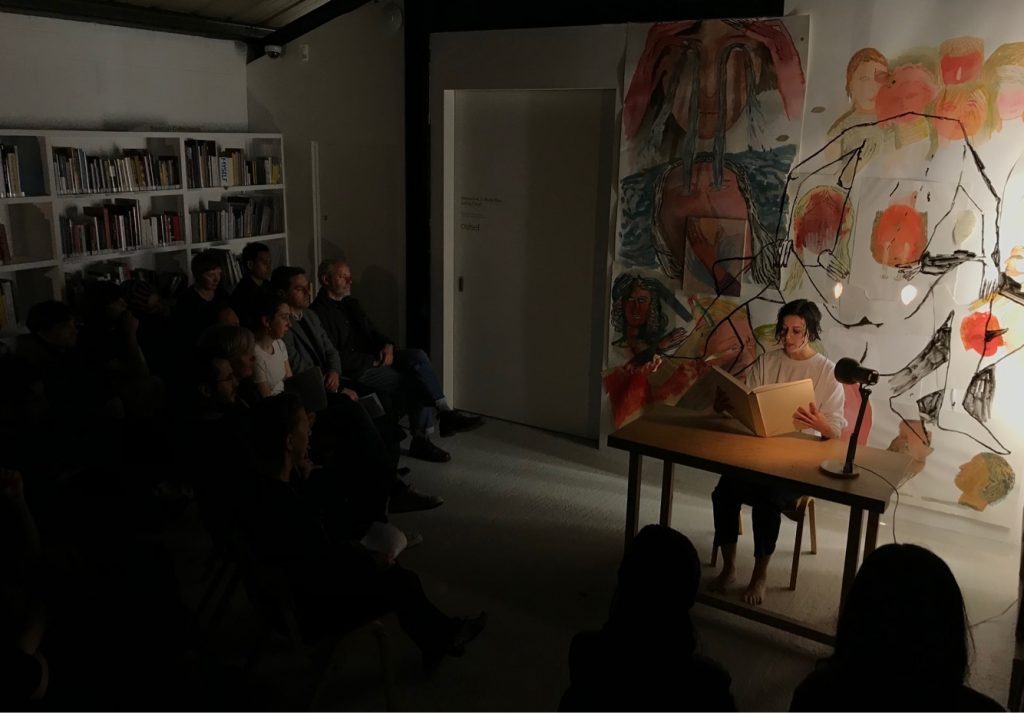 photo: Charles Richardson
___
2018 | On 15th May things were looking up, Art Licks Weekend
A performance directed by Josh Field and Roland Fischer-Vousden with written and musical contributions from: Amelia Barratt, Harry Bix, Hazel Brill, Hannah Le Feuvre and Oliver Tobin. Performed on 5 October 2018 for Art Licks Weekend at SET, London.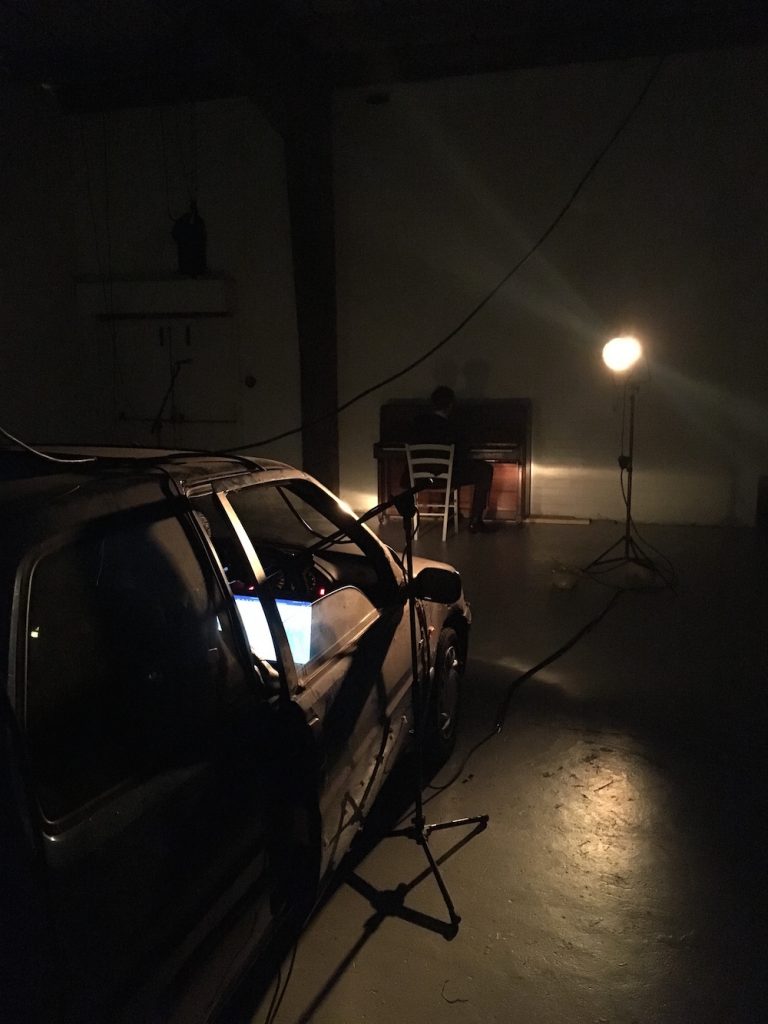 ___

2018 | Night News, Museum of London
A programme of interviews, music and discussion celebrating London's nocturnal life, labour and culture. Recorded live at Museum Lates on Friday 26 October 2018. Featuring artist Amelia Barratt with Night News, writers Karen Onojaife and Wil Hill, walking artist Clare Qualmann, Dickens expert Juliet Johns, and a range of participants in the Night Club project, which aims to improve the health of night shift workers.
Presented by Zakia Sewell
Music by Roman
Produced by Jo Barratt, Jessie Lawson and Michael Umney